The SmartCopy Project
Ideas & Insights to Grow Your Business
Haunted by the ghost of technology past? Try these tech tools fto make your next content project easy.
Smart content creators know that it isn't enough to simply put out a lot of content. You need great content to produce measurable ROI. And if you're going to stand out in all the Internet and social media noise, you need to deliver consistent, relevant and shareable content that can be repurposed across multiple distribution channels. Yet, do you find your content marketing process getting bogged down by too many tech tools?
Here's the problem. Content creation takes a lot of time and resources. And, if you're a small to medium-sized business, the content creation process can be daunting (and costly). You can't afford to waste time on tools that don't work. 
I've got the same content creation challenges as you do. I need tools and technology (free and affordable) that not only help me automate my business and processes, but also deliver standout, professional results.
Like you, I'm always on the lookout for the best content creation tools to maximize my productivity and make my content creation process easier and faster.
I also happen to be a bit of a #techgeek and #earlyadopter when it comes to technology, which is why I created this list of seven lesser-known content creation tools (free and paid) — that help you with everything, from visual design, to research and writing, to analytics and optimization. 
Visual & Design
What is it? Visual Hunt is a terrific tool that helps you find free, high-quality stock photos quickly and easily from one place. The site works by aggregating the best free images from many online sources, so you can browse and search through over 354 million Creative Commons photos.
How? The interface is simple. Enter a search term, or browse popular categories. You can even filter image results by color if you're looking to match a specific mood or palette. Once you find your picture, add the thumbnail to a lightbox at the bottom of the page and download the image — or, embed it directly to your blog or website (using provided code). And search results not only display the image, but also include the image type, source and author. As a word of caution, be sure to check the photo attribution and license requirements. While many photos do allow modifications, others don't; many also acquire attribution. 
Why? Visual Hunt is a great place to start if you're on a tight budget and you need quality pictures for a presentation, blog, website, or social media. While there are certainly typical "stock" images, if you do a little digging, you can find plenty of unusual, stunning and relevant photos that make your project look like you spent a ton of money.
Best part? Hands-down, Visual Hunt's aggregation across multiple sites is a huge time-saver. I can find what I'm looking for (or even additional ideas) in one, easy-to-use (and ad free!) interface. Most pictures are also available in multiple sizes for download.
Similar? Visual Hunt is unique because of it's aggregation, but if you're looking for free images, you may want to check out Death to Stock, Unsplash (another favorite of mine), Pexels, Picjumbo or Pixabay.
What is it? Placeit is a cool mockup generator that lets you create instant mockups for devices, apparel and print (business cards, brochures, car wraps, billboards and packaging). It's a great alternative and time saver to Photoshop.
How? Filter by device, template type (i.e. photo, video, multi-device), or tag. For example, you can get very specific…"I want a mockup of a girl using an iPhone X in landscape mode with a blurry background". You can upload a photo (or drag one onto the screen) — or even grab a screenshot from a URL. Placeit lets you download a small, unlimited picture with a background for free.
But, if you want to download a transparent image or a high/super-high res, unlimited license picture, prices range from $8-$28. Placeit also offers a variety of monthly plans ranging from $12-$199/month. You can also buy image download packs, or build your own combo pack.
Why? Placeit is great when you're in a hurry for a presentation, pitch, or even a quick mockup to show how a design or image might look on a device. It's great for social media images when you need to brand a device or image easily without Photoshop. A cool feature is to show how a new logo or design might look on clothing or print collateral like a car/van wrap or digital billboard. It's the ideal tool for occasional users, small businesses or media managers without a big budget for a design/creative team.
Best part? You don't need an expensive or complicated tool to get impressive results. And if you combine your image with another tool like Canva or Snappa.io, you'll instantly be able to create unique and shareworthy images. With thousands of options and a flexible pricing plan, it's easy to take your designs to a more personalized, professional and customized level.
What is it? Animoto is a cloud-based video creation service that lets you produce videos using photos, video clips and music. The tool allows you to tell your brand's story by creating marketing videos and video slideshows from your desktop, or via a mobile app. It's especially useful for creating short, quick-hit videos that help you stand out in social media.
How? Animoto includes a variety of pre-built storyboards, which can be personalized by using a variety of fonts and colors. Choose which storyboard to use by its purpose: attract an audience, share a product/service or tell your company's story. It's flexible enough to allow you to add and/or delete sections as well. You can even build a video from scratch. Use your photos, videos or music, or choose from an ample library. Animoto recently added new aspect ratios, so you can create videos that are square (1:1) for Instagram or Landscape (16:9) for other uses.
Animoto offers a free trial — while you can still download finished videos, they will have a watermark on them. The paid version of Animoto is surprisingly affordable. Monthly subscription plans range from $8-$34/month (paid annually).
Why? Video is a great way to boost your site's SEO. Because there are still fewer video results than there are non-video results, you'll rank higher for your videos. Just be sure that you include a sitemap entry for your video in your robots.txt file if you're using it on your website. What's more, there is data to show that people spend more time on your page if you have video. You can also use video as a call-to-action in email or social media. Lastly, video on landing pages or price pages has been shown to increase conversions because it makes people more comfortable buying and allows customers to envision how they might use the product or service.
Best part? Animoto is extremely easy to use, affordable and most of all, flexible. I was able to create a few sample videos in just minutes. You're also not stuck with templates that don't fit your business or message. You can customize logos, timing, music and more. And the paid Professional and Business versions give you even more customizable options, including advanced text control, voice-over and an unbranded player page.
Research & Copywriting
What is it? Google Trends was originally designed as a tool to help journalists find data about how heavily a topic was being Googled after a major event. Since then, however, it has grown into an especially useful online marketing and research tool that lets you see how often specific keywords, subjects and phrases have been searched over a specific period of time. It helps you discover what matters most to your audience (and why).
How? Google Trends is one of the most versatile tools available for SEO. From the homepage, you can explore Trending Stories in real time by category or location. Remember, search results are proportionate to the time and location of each query, so you may want to explore different areas and times. Trending Searches also highlights searches that jumped significantly in traffic among all searches over the past 24 hours. Use it to see what people are most interested in at any given time and how the searches rank compared to one another. You can go as broad or specific as you need to. For example, if I query the term 'copywriting', I can drill down into how much interest there has been in copywriting over the past seven days and see that the most interest has been generated in Kansas. I also see that while general copywriting is the most popular topic, copywriting service is the third most popular topic, which means I can do some further investigation to see which service is generating this interest — or, compare how well one topic resonates against another. Cool stuff!
Why? Google Trends is a powerful storytelling tool, because it allows us to look at data and trends in real-time. To create powerful (and relevant) content, you need information about the products, events and services that matter most to your target audience. It's not enough to know how, when and where people search. You need deeper insights that only related searches reveal. For example, why is there a sudden interest in a competitor's brand name? When does a relevant term spike interest? Google Trends can be your go-to resource if you're looking to explain — or anticipate — a swing in content demand. Use it to find and create content that your audience is looking for, and more likely to read.
What is it? You have this great blog post. And it's got a beautiful images, visuals, etc. But the headline? Bleh. If you've ever wondered how some bloggers seem to come up with just the right post titles, maybe they're using this Headline Analyzer. The CoSchedule Headline Analyzer is a free tool that rates the quality of your post title and gives you some suggestions on how to make it better.
How? Simply enter your headline into the search tool and it will "score" your results and give you suggestions for improvement. I ran my initial headline (7 Scary Good Tech Tools) through the analyzer tool, and it ranked the headline as a mere 62. I could do better, right? The tool recognized my headline as a List, offering a quick analysis of word balance (i.e. common, uncommon, emotional or power words).
The Headline Analyzer also looks at overall length and how the headline looks if a reader is "skimming" the content. It takes into account whether or not you are using searchable keywords/phrases and if the headline evokes a neutral, positive or negative sentiment. It goes a step further by showing you how the headline would look in Google Search, as well as an email subject line.
Because I knew my initial headline could be stronger, I tried several variations until I settled on the final version above. The final version got a 75 (I generally shoot for anything above a 72) by hitting all of the most important parameters for me (keywords, sentiment, search preview and use of power/emotional words).
Why? There are plenty of headline analyzers out there, and this one certainly isn't going to do anything particularly new or revolutionize your life. But, think of it as a quick way to brainstorm with yourself and generate a list of ideas that can spur additional thinking or better headline combinations. Even if only 2 out of 10 people read a blog post, eight read the headline, so you want to write better blog post headlines that get read by your audience and improve the chance that someones reads through to your article.
Best part? If you're at all competitive (like I am), it's kind of fun to try to beat your own score. In the process, it really does make you a smarter content marketer. Don't settle for a good headline. Make it a great headline. Should you trust this tool? Up to a point. I think it's a great place to start, but remember, you also need to take your overall blog strategy, target audience and end goal into account.
Analytics & Optimization
What is it? If your potential readers can't read your content, then it doesn't matter how great or clever the headline. Or worse, they get frustrated by slow load times, jump ship and you don't know why. The Google Speed Test, or Page Speed Insights is a handy tool that analyzes the content of a web/landing page on any device (desktop, mobile) and generates suggestions on how to make that page faster.
How? It's super simple to use. Simply type in the URL you want to analyze and it pops back with suggestions and tutorials on how you can fix the page to deliver a better user experience. As a word of caution, many suggestions are pretty technical. If you have any question, it's helpful to read the linked resource pages and/or get the help of a solid web developer.
Why? Today, more people search on mobile devices than on desktops. We spend about 177 minutes on our phones each day. And people are five times more likely to leave a site if it isn't mobile friendly. Nearly half of all visitors leave a mobile site if the pages don't load within three seconds! If your site isn't mobile optimized for speed and performance, you're likely missing out on connecting with some of your most important potential customers.
What is it? Ever wondered what people are doing on your site? Or, you think you have a great landing page, but it's simply not converting and you have no idea why? Hotjar is a super cool tool that helps you understand how visitors interact with your web and mobile site. It combines analytics with actual, client feedback by letting you grab snapshots and record users live as they interact with your website. It also allows you to manage heat maps, funnels, forms, polls and surveys.
How? Hotjar offers multiple tiers and pricing options based on your number of site visitors. Basic is free and works for sites with less than 2K page views per day (allows for up to 100 recordings at a time). Plus is for low traffic sites and early stage start-ups (up to 10K views per day and you can still manage an unlimited number of items with 6 months of data storage). The Business plan is for small/medium businesses; you can pick your price on a sliding scale that allows anywhere from 20K-400K pageviews per day.
Set up is super simple. Each account gets a unique Hotjar site code that you add to the <header> code of your site. It works out of the box on most platforms. It took less than a minute to install and verify on my WordPress site, and within minutes, I was watching my first recording as a visitor navigated through my home page and about page for about six minutes. It is absolutely fascinating to watch!
Why? Most websites don't work hard enough, but you're only guessing as to why that is. This is a tech tool that gives you a shortut into understanding what's working and not working so you can make the changes that create better results and conversions. Hotjar lets you "stalk" your site visitors without being creepy or intrusive. You'll better understand what users want, care about and how they interact with your site. You'll quickly see patterns on what's working and not working. By watching the recordings, you'll identify usability issues as real visitors click, tap, move their cursor, type and navigate across pages. The form analysis is also a terrific tool to help discover when and why visitors abandon your forms.
Best part? It's an affordable (especially the free version) all-in-one tool that replaces disparate systems that do just one thing (like ClickTale, Survey Monkey, Crazy Egg, etc.).
Is your website killing sales? Find out how a website audit benefits your business.
Getting a website up and running is relatively easy nowadays. With over 1 billion sites on the web today (Internet Live Stats), it's safe to say that virtually every active business has one.
Yet, when I talk to owners, salespeople and marketing directors at B2B companies about conducting a website audit — especially businesses with complex products or services and long sales pipelines — I hear comments like, I don't need that…nobody uses our site, or we don't use our website…that's not how we sell.
So, I ask them, why do you have a website? Your website should be a powerful tool for new business generation, lead nurturing and revenue. When you say the website isn't working or nobody uses it, what you're really saying is that you invested time and money into a tool with very little ROI, and that you're not sure why it's not working harder to bring in business.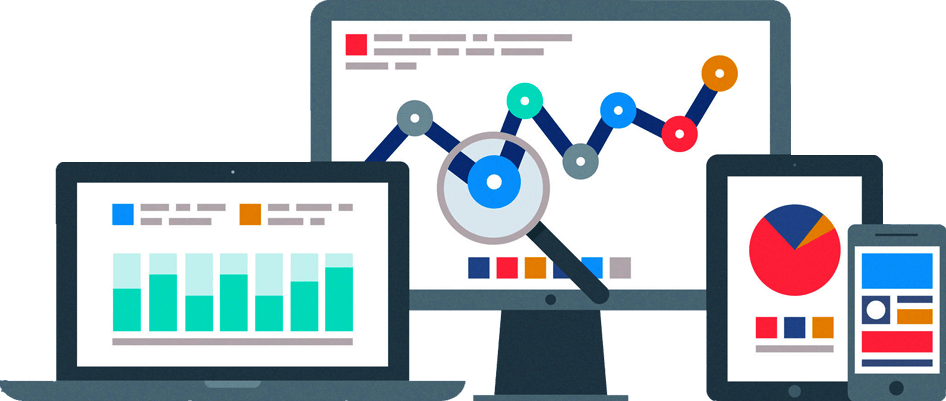 Your website could be underperforming for a variety of reasons. And you may not even know exactly what's wrong.
And while it may seem simple to run a quick website audit, do you know where to begin once you've diagnosed the problem? 
There are many factors that go into fixing (and building) a great website, so it's not enough to rely on the expertise of your techy nephew who built the site 5 years ago and hasn't touched it since. And be careful if you're talking to a web developer/IT guru, if they're focused solely on SEO or technical aspects.
Rather than dismiss the problem, it's more effective to conduct a comprehensive website audit to measure your website's performance against additional criteria.
What is a website audit?
A website is a lot like your car's engine. It drives your business forward. But without proper service or inspection, it can deteriorate or break down. And like your vehicle, catching and fixing problems early saves on expensive repairs and ensures optimal performance.
Think of a website audit as a thorough inspection of your website and how well it's functioning.
Many website audits focus solely on SEO (search engine optimization) and off-page technical factors. It makes sense. If your business can't be found by search engines, you'll never build the traffic you need to attract prospects and customers.
While it's true that SEO is a critical component of a website, we can't forget that websites are built for users — your living and breathing prospective customers.
That means the best website audits should cover 5 key areas: technical code, visual design, usability, copy/messaging, and SEO.
To get the best performance, or in this case, ROI, your website should be the hub of a marketing and sales system that works in sync with brand elements, email, social media, copy/content and sales processes. 
Can a website audit benefit my business?
If you hear the word 'audit', don't panic. A website audit is good thing. A thorough review of your website provides clarity and focus on what's working on your site today, where it falls short, and what steps you can take to improve your site, rank higher, and generate more leads. 
If done correctly, a website audit should help you identify:
• Why you're not getting traffic to the site
• Why prospects aren't taking action once they're on the site
• The interaction between your prospect and content, visual design and navigation
• Site performance issues
• Ways to align your sales, marketing and customer service processes
Once problem areas have been identified, you'll also be able to better isolate solutions and understand which changes can have the most effect on improving your bottom-line.
Still not sure you need to fix your website? Here are 3 reasons why a website audit benefits your business…
#1: Attract Prospective Customers
If you're a B2B business, you expect your website to bring in customers and make money. Simple, right?
After all, you didn't put up a site just to have it serve as a fancy electronic brochure.
But once you launched the site, does anyone in the company visit it regularly? Does anyone refresh it with new content, fresh images or updated contact information?
Or, are you so used to the website the way it is, that it's easy to overlook or diminish any problems a user might have?
If your website isn't prospect friendly, you could be losing out on potential business.
This includes some very common (and costly) website problems and issues that can be identified quickly through a website audit:
Poor or outdated design. Let me guess. Your site is circa 2009-2013. Maybe a header on the home page, an about page with a stiff corporate value and mission statement. Logo, color, and images that haven't been updated— with uninspired copy full of jargon and business speak. Remember, you have less than 3 seconds to capture attention. First impressions matter.
No analytics. If you don't have a way of measuring who is coming to your site, where they're going and what kinds of information they're looking for, then you can't tell me that "nobody is using the website." At a minimum, install Google Analytics. It's free and will give you baseline site traffic information.
Poorly organized navigation. Ever go to a site and get so lost trying to find simple information about a product or service? Your prospects came to your site looking for specific information. Reward them with a clear path, an easy way in and through the site.
No contact information. Your website is the wrong place to play hard to get. If you want customers to find you, make sure that, at a minimum, your address, phone number, hours of operation and a way to contact you via email are easily accessible on your site.
Broken links. There are two big problems with broken links. First, search engines penalize you for not keeping your site current. And more importantly, users become frustrated and it undermines your credibility. A website audit will easily identify and catch broken links that can be removed or modified.
No mobile version. More users now access the Internet from mobile devices than desktop computers. In late 2016, the combined traffic for mobile and tablet devices tipped the balance at 51.2% vs 48.7% for desktop access (StatCounter, 2016). If your site doesn't have a mobile first approach, you are losing out on potential customers. Don't make your visitors pinch and stretch to read your information. They'll quickly lose patience and move on.
#2: You'll Create Stronger Content
What's the point of creating useful or relevant copy and content if your target audience won't (or can't) find it?
It used to be that search engines rewarded keyword rich content with top rankings. But that's not necessarily true anymore. Today's search engines are more focused on serving up the best content overall, which means they're taking much more than word count or the number of times you use the keyword into consideration.
Again, a website audit must touch on SEO improvement needed areas for better search engine indexing. But, search engines and people keep coming back to your website because of the quality of the copy and content you offer. 
Remember, your visitors are coming to your site with fresh eyes. Is the site outdated? Does it work on mobile devices? Do you quickly engage visitors and validate that they're in the right place? Do you tell them very quickly how you'll solve their problems (and not talk about yourself)? Do you make it easy for them to find what they came to your site for in the first place?
If it's done right, an external website audit analyzes the website copy, images, videos, forms, tone, voice, headlines, calls-to-action and service offerings from a user-centered perspective as well as an SEO perspective.
Auditing your content (in conjunction with analytics) helps you understand what kind of information visitors are looking for, how they find it, which types of content they like and most importantly, how they act upon that information.
Once you have this information, it's much easier to create a solid content strategy for your website and blog that focuses specifically on what your prospective clients want. And the good news? Better content leads to better organic rankings with search engines.
#3: Your Website Works as a Sales Tool
If 67% of a buyer's journey is now done digitally (Sirius Decisions Summit, 2015), your website is a critical tool at any stage in the buyer's journey. That doesn't mean your website replaces the relationships your company has worked hard to build and nurture. Those interactions should never go away.
But what it does mean is that today's buyer simply does not rely on salespeople like they once did. The way your prospects analyze problems, evaluate solutions and make purchases has changed drasitcally over the last 5 years.
Why does this matter to your business?
Assuming expert studies are correct and many B2B websites today are ineffective for today's customer, your salesperson should not be threated by a website audit or website redesign. Yes, salespeople absolutely do matter. Your business isn't replacing face-to-face selling and the people that are great at it. Rather, it's a 'both-and' world, meaning the website is a necessary tool to augment your sales and customer service arsenal. 
The key to success, however, is to use the website as a hub from which you build and align effective marketing, lead generation, lead management and sales proccesses towards a single goal — the creation of predictable, sustainable and scalable growth. 
ROI is why you're in business. If your website isn't helping to turn visitors into customers, there's no point. A website audit provides the clarity you need to build a hard-working website that not only generates leads, but provides critical (and relevant) information to prospects when and where they're looking for it.

Welcome to the new Artessa Marketing website! I'm so glad you're here. Why a new website you ask? Even though things may look familiar, there's a lot going on behind the scenes. Let me explain…
A year ago, I started a crazy, little journey…
My mate, Steve, took on a new job, which meant a cross-country move to Southern California from the Chicago area. And not to be outdone, I took a calculated risk, and re-started my business, Artessa Marketing. If that wasn't enough of a challenge, I lost my mom to cancer last June.
Wow. That's a lot. How's it going?
Well…I've learned a lot and made some mistakes along the way. My confidence was tested and I've questioned a few decisions. There have been challenging days, frustration, instability and messy crying on the beach behind big sunglasses.
There's also been beauty, laughter, love and renewed hope.
Why am I sharing this with you?
I don't want you to feel sorry for me. As we've begin to re-build our lives, I'm incredibly lucky to have the support of family and friends (old and new), several solid clients — and of course, daily, therapeutic sunsets by the beach with my dogs.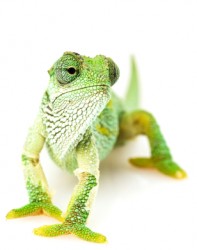 You see, I've chosen to view the last two years as a necessary speed bump towards success. We all face incredible challenges in our lives. Life goes by quickly and we often don't slow down to make sure we're headed in the right direction. Until one day, you just stop. 
That's what I've been doing over the last six months. Stopping. Recalibrating. Analyzing what I could do better and becoming more deliberate in my business and career decisions.
What did I decide?
When I re-started Artessa last year, something didn't feel right. I was fresh out of the agency world and trying to do too much.
Instead, I decided to listen to that inner voice and focus on my writing. It's my passion, my love and the way I've helped many companies grow and succeed over the years.
Why a new website?
A copywriter? What about Artessa Marketing you ask?
I'm not abandoning Artessa Marketing at all. I'm excited to announce that I've restructured my business primarily around my B2B copywriting services.
I help B2B sales and marketing teams by delivering results-driven copy that attracts prospects, converts sales and grows business.
I've also launched this new website on a stronger platform that allows me to grow the business more efficiently and share my marketing and writing knowledge in the form of blog articles, emails, social media, eBooks and training.
Am I the right writer for you?
I've written copy and created content marketing solutions for diverse industries, taking what I've learned in over 20+ years in business and applying it to various companies and industries.
Look to me for help with copywriting and content marketing for: websites, email (sales and automated series), blog articles, sell sheets, print brochures, video scripts, eBooks, presentations and more.
While I do write for diverse B2B businesses, I have specialized knowledge in the copy and creation for manufacturing, industrial and logistics/supply chain companies.
Still with me? Great!
Whether you're a former or current client, partner, mentor, colleague, social media acquaintance, friend or someone who found me on Google, you and I have made an important connnection.
Some of you know me well. And if you do not, I'm hoping we can connect and get to know one another better. Please consider joining my email list so I can share my sales and marketing ideas and strategies with you in the future.
I realize not everyone needs my copywriting services. But if you know someone who could benefit from my help, shoot me an email or call me at 1.877.597.7395.
A Gift For You…
As a token of thanks, I'd like to give you a gift in return — my new eBook, a Guide to Creating an Ideal Customer Profile and Buyer Persona. It also includes BONUS buyer persona worksheets to help you get started with better B2B lead generation.
[inf_infusionsoft_inline optin_id="optin_13″]