B2B Sales & Marketing Copywriter
Helping you make sense of it all.

I'm Myrna Begnel. I started Artessa Marketing because I don't think telling your brand story and sharing your products and services with customers should be hard or complicated. Sales and marketing can be easy, powerful, scalable and sustainable.
I love nothing more than connecting the 'why' of a company to 'what's in it for me' of the customer. And then telling that story in an authentic, timely and inventive way.
Over the years, I've worked with hundreds of businesses and thousands of personalities. I often know what does and doesn't work based on knowledge and experience. As a B2B sales and marketing copywriter, I'm excited to work with you on your specific copy and content challenges — to help you and your teams learn, adapt and grow.
THE ARTESSA PROMISE
How We're Different
We get what keeps you up at night. We've seen how consumer behavior and media channels have changed. And we've experienced the effects of tight budgets and fewer resources on companies like yours.
We know there's a better way to market your business — a smarter way based on a results-oriented, audience-focused approach.
We're here to guide you through all your copy and content marketing needs based on five core values: curiosity, passion, excellence, humor and energy. We stand behind everything we do. And your business is our top priority.
That's why we promise that you will see the results we agree upon — or we'll continue to work at no additional cost to you until the results are achieved.
~Myrna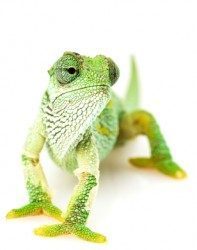 Not An Agency
We provide customized copywriting and content services tailored for your business goals and target audience. No cookie cutter stuff here.
We're partners in helping your business succeed. We're only as successful as your campaign or project — and in order to keep your business, the copy or marketing campaign needs to produce results.
Low overhead means we're more efficient and you're not paying for agency bloat. 
We've got a resourceful and independent network, so we're not tied to one approach, technology or style. It's more important that we get the results you expect and deserve.
Diversified Experience
We have deep experience in a variety of industries, which makes it easier to immerse ourselves very quickly into your products/services and start writing copy that solves your customer's biggest challenges.
We're more than just B2B sales and marketing copywriters. We're speed of light, critical thinkers. But we're also doers with a roll up the sleeves mentality.
We know which questions to ask…you'll hear a lot of "Why?" and "How can we make this better?"
Being in a 'boring' industry doesn't mean your content has to be boring — we tap into the excitement and energy that you have for your business and bring it to life so that your audience is compelled to "think, feel and do."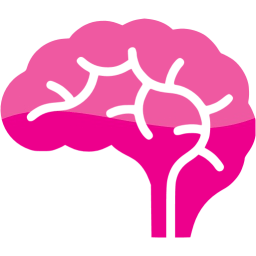 Learning Mindset
Curiosity drives us. We hunt for new opportunities, tools and technologies — anything that will set your business apart and help you grow.
We've mastered the ability to probe, ask questions and learn from others by listening. This helps us create powerful connections and powerful messaging.
We get to know you and your business to better understand your goals, your motivations and challenges in order to help you succeed and best communicate with the people you're talking to.
Yes, we love to learn. But we love to teach more — with education and guidance that's consistent, valuable, timely and relevant.
You Did What?
For over 20 years, I've been selling ideas, building brands, creating communications and executing projects for a variety of industries and business types. I haven't exactly followed a traditional career path. I've been the first female sales manager for an elevator company. I've been a stay-at-home mom. I went back to school at night in my 30's and worked hard to get an MA in Writing.
No matter what I've done or where I've worked, I focus on a fundamental purpose: to teach, coach and create compelling content that tells the story of your brand, connecting you to the people you need and want to reach.
For the last 13 years, I've put these diverse skills to use, creating growth for clients at several digital marketing agencies — in varying roles from B2B Sales & Marketing Copywriter to Account Director, Content Strategist, and Director of Strategy & Analytics.
My clients have ranged from start-ups to Fortune 100 companies in distinct industries, including: financial, telecomm, insurance, manufacturing, logistics, retail, food/beverage, SaaS, non-profit, energy and healthcare.
Along the way, I've trained, learned, negotiated, networked, mentored, led and managed. People have always counted on me to know the ins and outs of how things work — to see opportunities and anticipate trouble long before anyone else.