How Are You Planning Your B2B Strategy?
It's OK to stop and ask for directions.
Marketing your business can be overwhelming. There's a lot to get done on a limited budget, with less time and fewer resources. In an age of information overload and ever increasing channels, tools and technologies, it's easy to get lost and feel frustrated. 
Think of content as an investment in the success of your company. When you plan strategically, it helps you find the right customers, creates an active pipeline and makes more money.
That's why we believe solid strategic planning is the foundation that guides your business' success by helping you stay focused on creating systems that support and drive growth. Let's sit down together and look at all of the things you could do, and narrow it down to what's right for your business.
PLANNING & STRATEGY SERVICES
Do I really need help planning?
Many 'great' plans aren't actually plans. They're often nice, high-level ideas that limp along without implementation or execution. Plans help you stay organized. They keep you and your team focused on turning goals and ideas into customers and ROI.
That's where we help. We take good ideas and make them better (and bigger). We can streamline and organize any phase of the strategic planning process so you don't have to — creating a more efficient path to your most profitable customers. 
Content Strategy
Creating B2B copy without a strategy often leads to content that isn't clear and cohesive, or serves little purpose. Don't let bad copy affect your brand's credibility and trust. We'll help you create organized and engaging copy that works hard to achieve your overall sales and marketing objectives.
Copy challenged? Undo the clutter.
Create core themes and purpose for all your copy
Define which content best resonates with customers
Determine how content fits with your overall sales/marketing objectives
Conduct research, content and inventories/audits
Develop editorial strategy & workflows
Site structure, information architecture, UI/UX
Copywriting and SEO optimization
Content Marketing
Are you still spending time and money buying (and interrupting) an audience on someone else's platform? Try publishing content on a brand-owned destination instead. Content marketing educates customers, builds relationships and converts visitors into leads.
Build it. Own it. Optimize it.
Focus on ways to engage an audience using content
Drive and reward profitable behavior
Develop a business case for C-level buy-in
Business plans for content marketing programs
Audience personas & customer journey mapping
Create a channel plan to reach your ideal targets at the right time (with the right content)
Brand Strategy
Your B2B brand should be more than a logo or website. Your customers or prospects should not only know who you are and what you stand for, but also how that makes your company different — and more importantly, why buy from you.
Tell your story. Build your brand.
Logo, tagline & messaging evaluation
Brand positioning, bios, mission & vision statements
Messaging for specific industries & audiences
Know customer pain points
Drive business with effective product/service descriptions
Create differentation & a unique selling proposition
Competititve research & analysis
Sales-specific situations
Internal communications
Website Design/Re-Design
Yes, you have a website. But how hard is it working for you to engage, retain and convert the right kinds of customers? B2B websites should be more than a brochure. A great website coordinates many elements — from copy, to user interface, to imagery and data collection — all working in tandem to build your brand and bring in customers.
Good websites are built. Great websites are planned.
Website and content inventories/audits
Goal setting & key success metric definition
Competitive research & target audience definition
Technical and user experience
Content and design strategy
RFP/RFQ/Developer selection
Budget and timeline definition
Social Media, Blogs & Email
Should your B2B business use social media or email? Probably, but you need a strategy that works. Stop guessing and start planning to realize the full potential of social. Generate traffic, build relationships, provide better customer service and satisfaction.
Turn fans into customers.
Competitive Research
No matter the business or industry, your content, products, services and offers compete for attention. It's crucial to know what your competition is doing and what kind of threat they present to your financial success. Learn from their mistakes, model what works and mine for new opportunities.
Keep a tab on your rivals.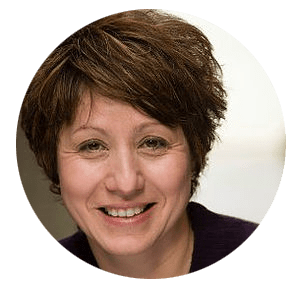 What We Do For You
RFP/RFQ Writing
Agency Selection
Discovery & Strategy Briefs
Target Buyer (Ideal Customer) Personas
Messaging Strategy
Content Mapping
Customer Journey Mapping
Information Architecture (UI/UX)
Research & Competitive Landscape
Website Audits
Content Inventory & Audits
Editorial Calendars
Content Strategy
Content Marketing Strategy
FEATURED STRATEGY PACKAGES
Choose Your Planning & Strategy Package
We also offer three standard Planning & Strategy Packages that can be customized based on your specific budget, ROI needs and goals. We're all about producting results. Each planning and strategy package is designed to help your business plan, enhance brand, build authority/trust, increase website traffic, target specific audiences or industries, and increase leads, conversions and sales. 
Better Together
Our goal alignment and strategic guidance covers everything from information about your target market, to the specific step-by-step processes you need to build out marketing systems, campaigns and tactics. From ideation to execution, we create strategic frameworks and communication that align to your most important goals and metrics.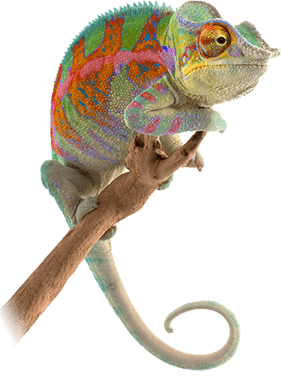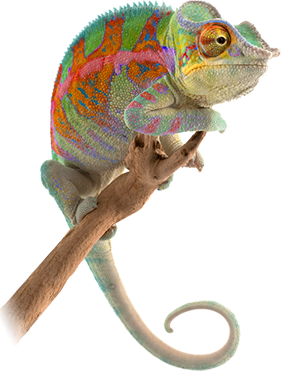 FOR SMALL-TO-MID-SIZE BUSINESS WITH A LIMITED BUDGET 
You know you need a brand identity, but you don't have a big budget. We get that. We also know that brand is much more than just a logo, tagline and website.
The Brand Jumpstart Package is an entry-level package for B2B businesses just starting out – or, for those that have a brand, but know it needs a refresh and strategy behind it.
We'll help you get organized and create a consistent, corporate voice that attracts clients and makes it easier to sell.
In-depth strategy includes:
2-hour Discovery Session & Questionnaire
Brand Elements & Personality Audit (to determine if/what assets are needed)
Target Audience/Buyer Persona (identify, define & document your ideal customer)
Competitor Research (helps position and differentiate you from others in the industry)
Brand Positioning/USP (the go-to-market message for use across channels)
Sales/Marketing Collateral Recommendations (for print and digital collateral)
Best Practices Checklists & Guidelines (how to use your brand moving forward)
Why It Works:
Helps you identify your target market and ideal customer
Evaluates the competitive landscape
Determines what makes your business unique
Defines or refines your product or service offering
Identifies key messaging, copy & content needs
Provides a strategic "tone & voice" foundation for website, blog, social media & email
Investment:
$1,999 (one-time)
Note: any brand identity development or execution (e.g. new logo, business cards, website, etc.) is separate and can be included for an additional fee.
FOR

 BUSINESSES THAT NEED SALES & MARKETING ALIGNMENT
Maybe you didn't have the right resources as your business grew. Maybe the market or competitive landscape has changed and you need to try something different. Whatever the reason, you don't have a solid (and documented) sales and marketing foundation.
The B2B Essentials Package provides existing businesses with a sales and marketing strategy that focuses on the fundamentals: target customers, demand generation, pipeline mangement, products/services/offers, content strategy, and technology. 
In-depth strategy includes:
3-hour Needs Analysis & Goals Discovery Session & Questionnaire
Sales & Marketing Inventory, Review & Recommendations (for print and digital collateral)
Website & Social Media Audit (including insights into copy & messaging, SEO, design/UX, speed/performance, visitors, offers, calls-to-action, competition and mobile)
Content Inventory & Audit (including email, landing pages, sequences, segmentation, templates, direct mail, sell sheets, tone/voice, offers, and calls-to-action)
Content Gap Analysis (to identify content to fill the gap between current state & future needs)
Content Process (how is new copy or content initiatied, created and distributed)
Ideal Customer/Buyer Persona Development (identify, define, describe and document your ideal target customer)
Customer (Buyer) Journey Map (to identify the key interactions and touchpoints that customers have with your business)
Competitive Landscape Analysis (determine sales and marketing strengths/weaknesses and positioning)
Refined Brand Positioning/USP (the go-to-market message for use across channels)
SEO Keyword Research (to know how customers are going to find you)
KPIs/Success Measures (know what to measure, when and how)
Why It Works:
Aligns sales and marketing with overall company strategy, mission and vision
Helps your business identify key target audience(s), their motivations, behaviors 

– as well as their needs and expectations as they relate to your product/service offerings

Helps you understand the overall business objectives, specific sales/marketing objectives, as well as the current and desired KPIs
Reviews the broader market, industry trends and competitive environment in relation to how these items affect the long-term success of your campaigns and initatives
Refines your product or service offering to create marketplace differentiation
Diagnose website and technology gaps
Identifies key messaging and copy/content needs
Provides a strategic foundation for future website, blog, social media & email implementation
Investment:
$3,499/month (2 to 3-month commitment)
Note: any brand identity development or execution (e.g. new logo, business cards, etc.) is separate and can be included for an additional fee
FOR BUSINESSES LOOKING TO DRIVE GROWTH 
If you're a B2B Marketing Manager or Marketing Director, you've got your hands full. Your team is understaffed, or it's hard to find time to create content consistently. The company sells big budget products or services that involve complex decision-making. And maybe you're having a tough time closing the loop between marketing, sales and customer service. You're one person in an ever-widening and expanding field. It could be time for some extra help.
The Lead Accelerator Package gives small to medium-sized businesses an outsourced team that drives (scalable and efficient) growth by delivering content marketing solutions designed to increase web traffic, leads and customers and meet sales targets.
What's Included:
Dedicated Account Strategist including 2 meetings/month, plus unlimited email & telephone support
One, 3-hour Discovery Session to review and refine current sales, marketing, and content strategy processes, KPIs, and objectives (including website, SEO and social media analysis)
One, 3-hour Ideal Buyer Persona and Customer Journey Workshop to identify, define, describe and document the key interactions and touchpoints of your ideal target audience
SEO Keyword Plan to improve website traffic and search result ranking
12-month Customized Traffic & Lead Generation Plan including:

Quarterly Editorial Calendar (for blog, social media and email)
Best Practices, Checklists & Guidelines
Content, Website & Technology Recommendations
Business Blogging (1-2 posts or articles/week plus on-page SEO)
Social Media Management (LinkedIn, Facebook, Twitter, 5-8 posts/week)
Email Marketing (two customized emails/month)
Premium Content/Offer Creation (e.g. new product launch, eBooks, case study, videos, interview, etc.; two per quarter, including landing pages and calls-to-action)
Lead Nurturing Campaign (up to two per quarter, including development and implementation of drip campaign content, timing and customer/prospect triggers)
Customer Satisfaction/Internal Employee Satisfaction Surveys (one per quarter)

Monthly Analytics Review, Strategy and Goal Setting
Why It Works:
Customized plan for your business goals
Helps your business identify key target audience(s), their motivations, behaviors – as well as their needs and expectations as they relate to your product/service offerings
Drives quality traffic to your website and landing pages
Differentiates you from competitors in your industry
Generates the qualified leads your sales team wants
Helps you understand status and progress for business/sales/marketing objectives, as well as current and desired KPIs
Aligns sales and marketing based on where you are and where you want to go
Helps turn customers into loyal advocates for your products and services
Investment:
$5,499/month (12-month commitment) + initial, one-time set-up fee of $1,500
When it comes to lead generation, content marketing and SEO is not a short-term solution. Typically, it can take 6 months or more to truly move the needle, depending upon industry and competition. That's why we ask that you commit to a 12-month strategic program to achieve optimal results and revenue goals.
Note: Software licensing, setup and training costs for marketing/sales/CRM/email automation software such as HubSpot, Infusionsoft, Salesforce/Pardot, Marketo, SalesFusion, Zoho, Active Campaign, Ontraport, etc. are separate and not included. Our Lead Accelerator pricing assumes that having software is integral to overall performance and results – but due to varying needs and budgets – should be purchased and implemented separately.
WANT A CUSTOM PACKAGE? CALL US!
Don't see exactly what you need? Have a special project that needs top priority?
Your success is what's important. We can customize a planning and strategy or copywriting package specifically for your company's needs.