Project Management for B2B Industries
We'll help you finish what you started.
Marketing your business can be overwhelming. There's a lot to get done on a limited budget, less time and fewer resources. With information overload and ever increasing channels, tools and technologies, it's easy to get lost, feel frustrated and lose important sales or customers.
Getting things done like planning, delivering content, measuring and optimizing all require time, energy and multiple resources. Regardless of company size, it's hard to get it all done without some help.
Flawless execution rarely comes without a helping hand to keep your teams and client stakeholders on-task, on-time and on-budget. We're here to support and complement your team with a variety of 'do-it-with-me' or 'do-it-for-me' options and solutions.
PROJECT EXECUTION SERVICES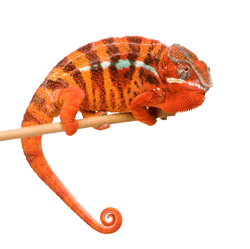 Going From Good to Great
For when you need a worker bee, or three.
It's easy to lose control of a project's vision. That's where we help. We take on your biggest challenges to get things done. We'll listen to and support your team, providing direction and leadership, all while staying disciplined and focused on your end goals.
Whether you need help executing one project or managing multiple campaigns, we've got end-to-end services that help you manage and implement programs to get the results you expect and deserve. 
We'll direct and manage projects so you stay on-task, on-time and on-budget.
Learn how to create, coach and direct project teams to improve process, foster communication and engage executive stakeholders.
Stay in control of project progress, quality, and results…from start to finish.
What Do You Need?
A marketing plan isn't worth paying for if there isn't a way to execute it. Our services don't just knock out tasks. We look at your business in its entirety: who are your customers, what problems are you trying to solve, and what's the best way to get you there.
Quit paying finder fees to hiring agencies. Work regularly with a project management expert you know and trust.
Better together. The get-it-done part starts now.
Project management and implementation to solve specific B2B marketing problems
Prioritizing multiple objectives or channel options
Fill significant resource gaps immediately and effectively
Solve project management issues strategically for the long-term
Improve communications across teams, with stakeholders to better align sales and marketing
We inspire, educate, and roll up our sleeves to make sure you next project or campaign stays on track
Account Services
No one wants to see great ideas die. That's why we're here. Whether you need account management for a specific client, or end-to-end project management, we offer account services that help you plan and manage the full relationship between your business and its most important customers.
Results from start to finish.
Sales strategy, support and presentations
Client direction and communication
Creative direction and team deliverables management
Budget, scope and timeline management
Procurement and team organization
Stakeholder needs and communication
Analytics, metrics and reporting
Coaching & Consulting
We've worked with hundreds of B2B businesses in diverse industries. We've seen a lot of mistakes and we've seen great successes. Using that knowledge and experience, we embed ourselves quickly into your business to create copy and content solutions that deliver results.
We offer one-on-one coaching services on an as-needed or ongoing basis. We can also develop custom training or education packages (virtual and in-person) and programs to teach groups and corporate teams how to create powerful copy and marketing strategies that help meet your goals.
Work with Artessa and discover…
How to boost your company's performance and drive better results
How big picture thinking combined with the ability to execute keeps you ahead of the competition
How you can tell a better brand story, educate customers and keep them coming back
Why there's nothing sexier than great copy and content (and why content marketing is right for your "boring" business)
How to become a smart writer and even smarter marketer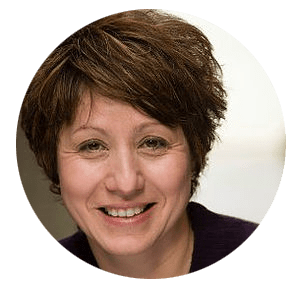 What Can We Do For You?
Short-term Freelance
Telecommute Options
Ongoing Contract/Retainer
Package Pricing
1-on-1 Coaching & Training
Group Workshops & Classes
Is your website working hard enough?
Our 10-point custom audit and performance report looks at many of the key factors that influence the effectiveness of your current website and futurelead generation or content marketing efforts.
YOU'LL GET INSIGHTS INTO:
Copy & Content

SEO Optimization

Design & User Experience

Speed & Performance

Website Visitors

Competitors 

Mobile Responsiveness
Request your review today!