Welcome to the new Artessa Marketing website! I'm so glad you're here. Why a new website you ask? Even though things may look familiar, there's a lot going on behind the scenes. Let me explain…
A year ago, I started a crazy, little journey…
My mate, Steve, took on a new job, which meant a cross-country move to Southern California from the Chicago area. And not to be outdone, I took a calculated risk, and re-started my business, Artessa Marketing. If that wasn't enough of a challenge, I lost my mom to cancer last June.
Wow. That's a lot. How's it going?
Well…I've learned a lot and made some mistakes along the way. My confidence was tested and I've questioned a few decisions. There have been challenging days, frustration, instability and messy crying on the beach behind big sunglasses.
There's also been beauty, laughter, love and renewed hope.
Why am I sharing this with you?
I don't want you to feel sorry for me. As we've begin to re-build our lives, I'm incredibly lucky to have the support of family and friends (old and new), several solid clients — and of course, daily, therapeutic sunsets by the beach with my dogs.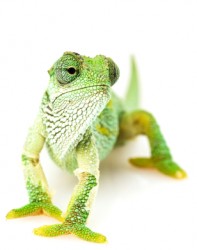 You see, I've chosen to view the last two years as a necessary speed bump towards success. We all face incredible challenges in our lives. Life goes by quickly and we often don't slow down to make sure we're headed in the right direction. Until one day, you just stop. 
That's what I've been doing over the last six months. Stopping. Recalibrating. Analyzing what I could do better and becoming more deliberate in my business and career decisions.
What did I decide?
When I re-started Artessa last year, something didn't feel right. I was fresh out of the agency world and trying to do too much.
Instead, I decided to listen to that inner voice and focus on my writing. It's my passion, my love and the way I've helped many companies grow and succeed over the years.
Why a new website?
A copywriter? What about Artessa Marketing you ask?
I'm not abandoning Artessa Marketing at all. I'm excited to announce that I've restructured my business primarily around my B2B copywriting services.
I help B2B sales and marketing teams by delivering results-driven copy that attracts prospects, converts sales and grows business.
I've also launched this new website on a stronger platform that allows me to grow the business more efficiently and share my marketing and writing knowledge in the form of blog articles, emails, social media, eBooks and training.
Am I the right writer for you?
I've written copy and created content marketing solutions for diverse industries, taking what I've learned in over 20+ years in business and applying it to various companies and industries.
Look to me for help with copywriting and content marketing for: websites, email (sales and automated series), blog articles, sell sheets, print brochures, video scripts, eBooks, presentations and more.
While I do write for diverse B2B businesses, I have specialized knowledge in the copy and creation for manufacturing, industrial and logistics/supply chain companies.
Still with me? Great!
Whether you're a former or current client, partner, mentor, colleague, social media acquaintance, friend or someone who found me on Google, you and I have made an important connnection.
Some of you know me well. And if you do not, I'm hoping we can connect and get to know one another better. Please consider joining my email list so I can share my sales and marketing ideas and strategies with you in the future.
I realize not everyone needs my copywriting services. But if you know someone who could benefit from my help, shoot me an email or call me at 1.877.597.7395.
A Gift For You…
As a token of thanks, I'd like to give you a gift in return — my new eBook, a Guide to Creating an Ideal Customer Profile and Buyer Persona. It also includes BONUS buyer persona worksheets to help you get started with better B2B lead generation.
[inf_infusionsoft_inline optin_id="optin_13″]